Are you travelling for business or for pleasure? Do you use a company credit card? Or do you use your own personal card and submit expenses?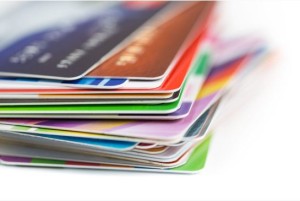 Regardless of how you travel, there are several ways to take advantage of the many travel rewards available to you.  That being said, there are so many travel rewards programs available on the market that it can be overwhelming and outright confusing to select the programs that work best for you.
If you follow my simple guidelines below, I assure you that you will get the most benefits from your rewards programs.
Keep it Simple: Select One(1) Airline Travel Reward Program
Every airline has its own reward program however they are not all created equal.  The trick here is to stick to a reward program that is associated with an airline AND shops that you frequent (i.e. gas stations, hardware stores, grocery stores etc.). This way, everywhere you go, you are gaining valuable points.  For example, I chose a rewards program which is associated with the airline which I most frequently travel with as well as many other retail partners so that wherever I am shopping, I am gaining travel rewards and getting closer to redeeming my rewards.
If you select a reward program that is associated solely with an airline or general travel rewards, it will take you much longer and/or require that you spend much more money to obtain your rewards.  For example, if you only use a rewards program associated with your airline, you are limited to gaining and using rewards through the purchase of airline tickets and using their rewards based credit card. If you only use a reward program that is associated with retail shops, it will take you YEARS or a spending a significant amount of money to gain any true travel reward.    So unless you spend $100,000 on your credit card every year, these options will not work for you.
Choose the Right Credit Cards
Now that you have decided which travel rewards program you will stick to, it is time to select the credit cards which will allow you obtain the most benefits.  This is the most efficient way to double-up or even triple-up on your points.  It is my opinion that everyone should have at least 2 credit cards.  Whether it one for business and one for personal use or one for personal use and one for family expenses, it is always a good idea to have a credit card as a backup in case the other is not accepted or is compromised . When you select your credit cards, make sure that both of them are associated with the same travel rewards program.  This way, whenever you spend any money, you will gain valuable rewards points.   
Furthermore, get out of the habit of paying in cash or with debit.  Use these credit cards for every purchase and then pay off your balance in full each month.  This strategy will not only help you gain maximum travel rewards points but it will also boost your credit score.
Shop Selectively at Recognized Partners
When you enlist in a travel rewards program and receive your rewards based credit card, you will likely receive a list of all of the recognized partners which will provide rewards points on your purchases.  Make a legitimate effort to shop at these places on a regular basis using both your credit card and showing your actual rewards card to double up on points.  For example, the rewards program I use offers rewards at selected gas stations.  These gas stations will prompt you to enter your rewards membership card, then your credit card.  If you use both cards, you will get double the travel points on a single purchase and it doesn't cost you a dime.
Enlist in Hotel Membership Programs
Whether you travel for business or pleasure, whenever you stay at a hotel, spend the minute or two to sign up for the hotel rewards program.  They are free to join and the points don't typically expire if you gain them at least once a year (i.e. if you stay at that particular hotel chain once per year).  Even if your company makes your travel arrangements or you have to use a company credit card, you can personally register for these programs and gain valuable points towards your own personal hotel stays.  If you are responsible for making your own travel arrangements, try to select hotels that belong to the same chain or rewards program in order to maximize your points earnings.
Register with Car Rental Agency Membership Programs
Similar to hotel membership rewards programs, car rental agency programs can offer you great rewards if you register personally.  Again, even if your company makes these arrangements for you, sign up on your own time and simply present your membership number when you pick up your vehicle.  Many car rental agencies will give you the option to gain points towards a future rental or to gain points with your favorite travel rewards program.
If you follow these simple steps and keep organized, you will be able to take advantage of your travel rewards in no time.  Last year alone I took advantage of 6 flight rewards and 5 days worth of free car rentals.
What will you do with your rewards?
Think of the possibilities fellow travelers!
Bon Voyage!