Last week I wrote about my experiences cold calling in a foreign language.  As you can imagine, that entire experience was immensely difficult and intimidating however, trying to get help when you run into trouble en route is equally difficult, if not more frustrating.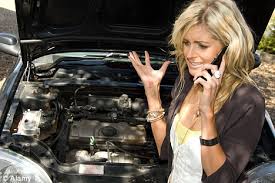 Every year I worked in the French-only speaking province of Quebec, something came up where I needed help and it was nearly impossible to do so because of the language barrier. This is something we all take for granted on our home turf.   These are some of my worst experiences:
Flat Tire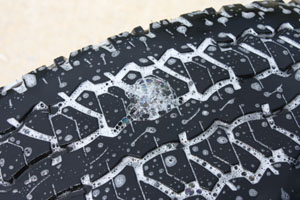 When I arrived at my hotel in Quebec City and got out of my car, I noticed that I had a flat tire. I called CAA and they informed me that they could not guarantee that they could send a tow truck driver who spoke English.
In preparation, I had prepared some soapy water in my hotel room and put it into a squirt bottle so that I could spray it onto the tire to clearly demonstrate where the leak was coming from (it will bubble where the leak is as shown in the photo).  I also did a quick Google Translate search for "flat tire" which came up as "pneu à plat".
When the driver arrived, not only didn't he speak a lick of English when I pointed to the soap covered tire which was clearly bubbling where the leak was present while saying "pneu à plat!", he just gave me a blank stare as though I was completely insane! After a few minutes passed he just shook his head in a "no" direction. Great.  So I ran inside the hotel, gave the front desk girl $50 cash to be my translator which she did.   But the guy informed her that he didn't have the proper tools to put a spare tire on so he left!!!
This left me no choice but to fill my tire up with air every 2 hours overnight at a nearby gas station so the tire wouldn't be completely flat and damage my rim and then I drove it to a VW dealership the next morning where they fixed it.  At least somehow they understood me!
I later learned that in Quebec French, instead of "plat" they use the word cassé which directly translates to "broken".  Lesson learned!!! But I still think that guy was being an @$$hole.
Car Accident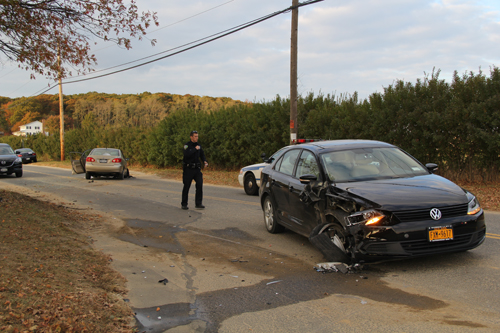 Naturally I was in the middle of absolutely nowhere Quebec when I got into a car accident and of course, the guy who smashed into me didn't speak any English.  Fortunately, the day before when I got violently stung by wasps while I was driving (Check out the full story "The Busy Bee Gets Stung"), I had asked a hotel concierge if the 911 operators speak English and learned that they do!
Since this accident was clearly this man's fault and not mine, I called 911 immediately and with confidence knowing that they spoke English.  They told me that they would do their best to send a bilingual police officer which they did.  The only problem was when the other guy was explaining his version of the accident, I had no idea what he was saying.  In general, Quebecers hate people from Ontario!!! So, I was certain that he was blaming everything on me and that the police officer would side with him.  Regardless, in the end I got lucky because the guy didn't have his insurance with him and he failed to provide it to my insurance company which resulted in not only him being deemed 100% at fault for the accident but also fined for failing to provide insurance.
Sickness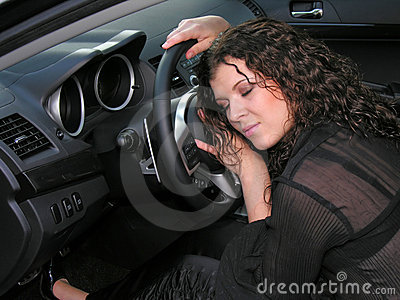 Near the end of my two week working trip in Quebec a few years ago, I contracted a nasty respiratory infection and I required antibiotics.  This is when I learned that Quebec has the poorest healthcare system in all of Canada. To see how the other provinces rank, be sure to read my previous article on Canadian Healthcare: "Free" but Certainly Not Consistent.
I went to 5 different walk-in clinics and every single one told me that I needed to show up at 7am the following day to register and then it would be a 2-3 day wait to see a doctor!  In spite of my attempt to explain that I just need a prescription and I'm in and out the door, it didn't matter.
Each clinic informed me that if I required more prompt treatment that I should go to the hospital emergency department where I would likely be seen within 36 hours. When I told them that I could be dead from pneumonia by then, their advice to me was, "Well just go back to Ontario or drive to the US if you need to see a doctor today.".   So that's exactly what I did. I cancelled the rest of my appointments and went back to my home province where I got in to see a doctor right away and got the meds I needed.
TIP: If you have found yourself in one of these scenarios, all I can suggest is to try and use body language as much as possible.  It's amazing how much information can be relayed using simple gestures.  If that fails and you happen to have a piece of paper and a pen handy, try to draw a diagram.  That can go a long way as well.
Whether you are travelling for business or pleasure in a foreign country, try to do your best in advance of your trip to determine what the healthcare system is like and to learn some quick phrases that may get you the help you need. Most people just spend time focusing on how to ask for food or drinks at a restaurant but based on my experiences, I learned that I needed to know how to say:
"I need help"
"My tire is flat"
"I am sick and need to see a doctor"
"I have an emergency and require assistance"
"Do you speak [YOUR LANGUAGE]? Or ''Can I speak with someone who speaks [YOUR LANGUAGE]?'
…and I'm sure there are many, many more!!!
I would love to hear your experiences trying to get assistance in a foreign language.
Travel safe my friends and always do your best to be prepared.  You never know what's lurking on the road ahead of you.
Cheers,
TSW