The majority of sales reps have a territory which is sufficiently large and requires some overnight travel.  If you are new to your territory, it can take some time to find that perfect hotel in each city.  In this article, I will provide some general tips on how to find the best hotels to suit your needs.
As some of you know, in my most recent position, my territory encompassed the entire country of Canada.  When I first started, 99% of the territory was unfamiliar to me and I made SEVERAL bad hotel choices on my first few trips.  I previously summarized some of my worst hotel experiences in my article discussing Why You Shouldn't Always Trust Hotel Websites.  Based on my experience, I have devised a list of suggestions for selecting the best hotel for business accommodations, if you are in sales or will be on the road at some point in your travels.
Factors to Consider when Selecting your Accommodations:
1. Location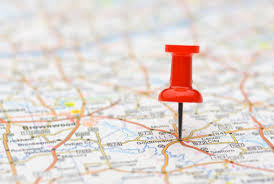 Proximity to Meetings: Ideally you should select a hotel that is located close to your first meeting of the day or has easy highway access in order to reduce your commuting time. However, in my experience I often sacrifice this luxury and will stay up to even an hour away from my first meeting in order to stay at a better hotel.
Neighborhood: If you don't know the area, chances are you don't know the neighburhood. I have stayed at highly reputable hotel chains that are located in such sketchy areas where I felt concerned for my safety getting in and out of my vehicle. You can try to read trip reviews prior to booking in order to ascertain the type of neighborhood a hotel is located in because usually if it's really bad, people will indicate that in their reviews.

Traffic Flow

: If I am staying I a major city, I will often stay somewhere where my first meeting is against the regular traffic flow.   Most people commute into the city in the morning and out of the city in the afternoon.  If I stay in the city, I will book my first appointment the furthest west and my last appointment closest to the city such that I am never caught in the bulk of rush hour traffic.
2. Parking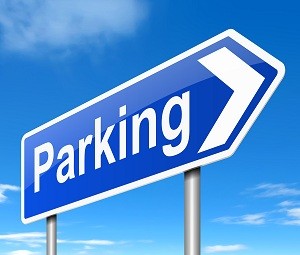 Location: Not all hotels have on-site parking! Heck, some city hotels don't even have an area to pull up and park while you check –in during rush hour. One hotel I stayed at only had parking in a lot that was 1km away and there was no unloading area during rush hour. Not very convenient when you're carrying over 100lbs of luggage!  Be sure to call the hotel in advance if the parking accommodations are not clearly described on the hotel website.
Cost: Factor this into the cost of your total hotel stay. In the city, parking rates can be outrageous.  If that is the case, consider staying further out of town.
Valet: Sometimes hotels only offer valet parking which is not only costly, but inconvenient during the morning rush when EVERYONE wants their car! It's also inconvenient if you have to get your car at 5am (typical for me) and the valet guy hasn't shown up for work yet or doesn't start until later. Avoid this if you can, unless you're not in a rush.
 3. Amenities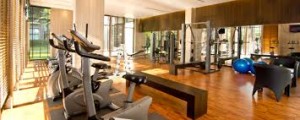 Free wi-fi: Believe it or not, some hotels still have the nerve to charge for wi-fi. If you will be staying at a hotel for several days, make sure this is included in the price.
Gym: It is extremely important to incorporate fitness into your schedule. It is so easy to fall off track and out of your regular workout routine when you travel, so do your best to find a hotel with a gym and make an honest effort to include at least 30 minutes of physical activity in your day.  For more detailed tips, read my previous article on How to Keep Fit While on the Road.
Kitchen: I prefer to stay at suite hotels with full kitchens because that way I can prepare all of my own meals, eat healthier and make myself feel more at home (which can be quite nice if you are travelling for extended periods of time). For tips on all the meals you can prepare in a hotel room, be sure to read my article How to Eat Healthy While on the Road.
4. Reviews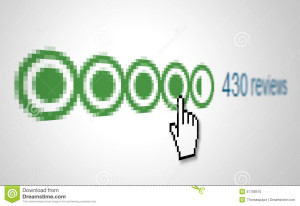 It is possible to spend countless hours on the web reading an endless sea of reviews for any hotel! I have to admit that I secretly find this entertaining and will waste a lot of time doing this solely for my own amusement. I mean who doesn't find it amusing to hear people bitch it out over the pettiest little things???   However if you need to get down to business and  find a highly reputable place to stay ASAP, there is a new business travel app available called CinchTravel which amalgamates hotel reviews from multiple websites and provides the best suggestion for the particular area you search.  This app also gives you the ability to store your preferences such that when you type in the next city in which you are searching for accommodations, the app will give you the best flights and hotels based on that location, history and preferences.  Unfortunately this only currently available for iPhone and I have a BlackBerry, so I will have to do my searches the old fashioned way for now.
5. Rewards/Membership Programs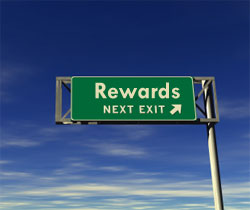 Most major hotel chains offer some sort of rewards or membership program.  These programs are free and can provide you with a variety of perks including free early/late check-in, free wi-fi, free upgrades and points which you can use as credit towards future hotel stays.  The more you stay at hotel chains associated with the same rewards program, the quicker you will be eligible for free hotel stays which you can use for your own personal vacation.
6. Cost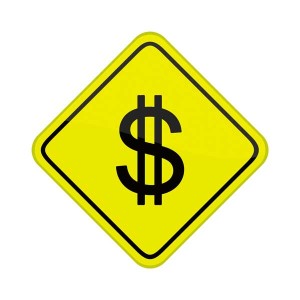 This is quite obvious but worth a mention and hence why I have listed it last.  Often if you can stay a bit further from downtown, you can get a much better deal.  After all, if you have your own vehicle, it doesn't really matter because you can drive wherever you want.
I realize this may seem like a lot of factors to consider when selecting accommodations but all I can say is, it pays off to do your homework.
Travel safe my friends.
Cheers,
TSW