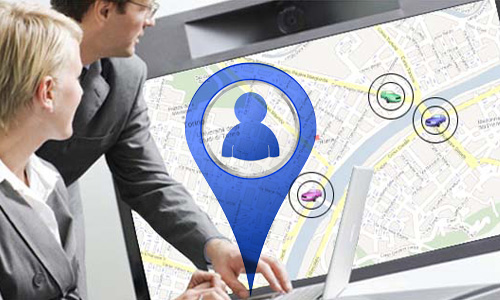 Micromanagement is the elephant in the room and it is destroying the salesperson-client relationship.
In this day and age, we rely on technology for almost all of our daily activities.  We are easily traceable and accessible to almost anyone, anytime thanks to the electronic devices that supposedly make our lives so much easier.  This can be seen as a huge advantage to an employer who wants to keep tabs on their employees, however in my opinion, Big Brother has gone too far.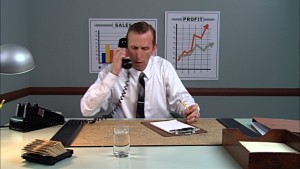 Not very long ago, a typical salesman would have one "office day" where they used their home or office phone (since there were no cell phones) to schedule their calls for the week.  They would use paper files to keep notes and tabs on their customers and upon their return to the office they would place those orders for their clients.  Sales reports were generated as long paper printouts and filed.  If a salesman didn't meet his quota, he would simply be out of work.  That was the only form of accountability. Simple and effective.
Now, not only do salespeople have to meet their quota, be available from the moment they wake up until they go to sleep, but their every step can be now monitored by their employers.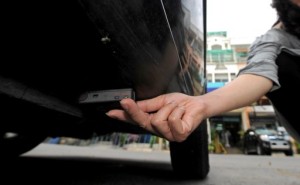 I once met a sales representative who had been working for the same pharmaceutical company for over 10 years who informed me that her company had installed a GPS tracking device on her vehicle.  She told me that one day she had some time in-between appointments (3 hours to be precise) and had parked her car to do work on her computer. Over an hour into her "break", she received a call from head office asking her why she was stationary for so long and not calling on nearby clients. They proceeded to advise her of whom she should call on in her downtime before her next appointment. Can you say creepy? And to the benefit of the rep, I am certain that she was catching up on paperwork that needed to be done and I don't see anything wrong with that.  In my opinion, time can be better spent tackling your to-do list compared to wasting time cold calling on a client with whom you have minimal potential to do business with.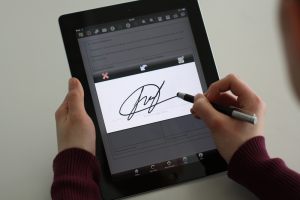 Think that is bad? Well some companies have gone to the next level which I learned in a recent visit to my family doctor.  He informed me that several of the pharmaceutical sales reps who call on his office are now provided with iPads that trace their locations throughout the day which are saved and uploaded to company cloud. Furthermore, the sales reps must acquire the doctors electronic signature on their iPad to prove that they physically met with the doctor!
I don't' know about you reading this but if I was a doctor, I would be quite put off by that.  I mean, doesn't it seem like a ex-con checking in with his/her probation officer? I think forcing that into a sales call takes away any genuine connection or relationship between the sales rep and the doctor. All is it says to the doctor is, "I have to be here whether I like it or not. Please buy and sign here or I will get into trouble." 
How does this help the doctor, the patient or any client for that matter? Nevermind the fact that It also puts extreme stress on the sales rep and to what avail? Why even bother sending a sales rep? Might as well just send and email or a fax!
And it doesn't end there. Some companies have even gone as far as requiring access to their employees' social media accounts such as Facebook and LinkedIn and guess what? It's completely legal.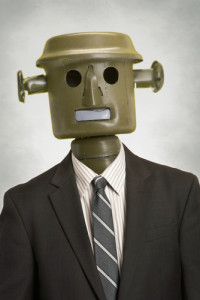 Micromanagement as far as it has come, discourages the creation of value-based selling to the client. If a company wants to treat their reps like robots so they can keep tabs on them at all times and only allow them to say scripted messages, why not just replace your reps with a team of robots?
In terms of what is to come in the future, I am certain that cameras in company vehicles will be the next "thing".  Just over 1 year ago, Hertz installed cameras and microphones in their "NeverLost" GPS systems and now police officers will be forced to wear body cameras, so why not watch your sales reps as they drive between calls?
Why not listen to all of their sales calls as well so you can interrupt them and provide them with feedback on where they need to improve?
So to all the companies out there who are spending so much time monitoring their sales representatives, why not just hire capable sales people and have faith in them to do what they do best?
How many employees are required to monitor an entire sales force? At what pay grade? For what result? Really.
Sure one could argue that if a sales rep is doing a great job, they shouldn't be concerned about being monitored but as I mentioned previously, if the client is aware that their rep is being monitored in their meeting, this will damage the rep-client relationship and take away value from the message the rep is supposed to relay to the client.  It is an elephant in the room and it is ruining the sales rep-client relationship. 
So my friends, keep selling and well, you just never know who might be watching you. Or perhaps you do?
If you are in a situation where you are being monitored by an employer, I would love to hear your story and how you feel it impacts your work performance and client relations.
Cheers,
TSW